6 x Entrance Lanterns With Eucalyptus Garland

2 x Cherry Blossom Trees 
Acrylic 'Welcome to our Wedding' Sign With Green & White Flower Arrangement

Floral Pew Ends
2 x White Stands At The Start Of The Aisle
2 Vases With Rose Petals On Top

Aisle Lanterns

Bride / Groom Chair Decor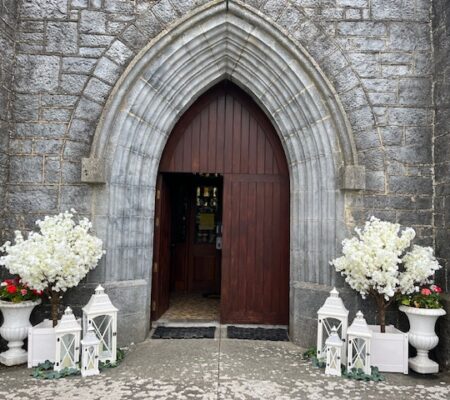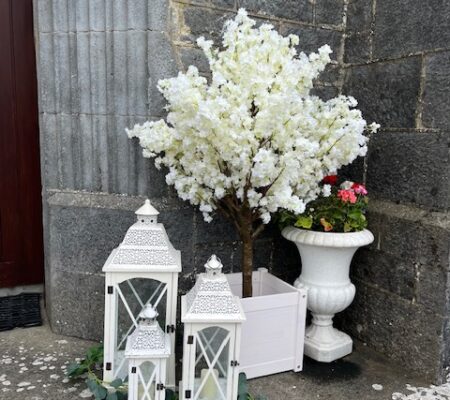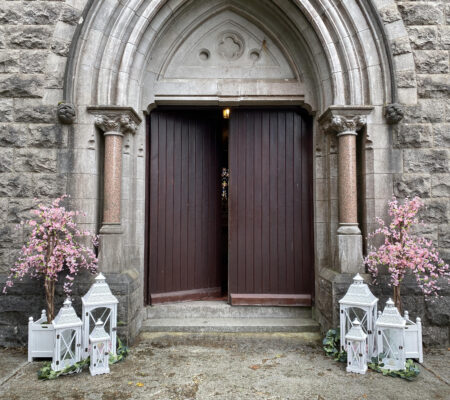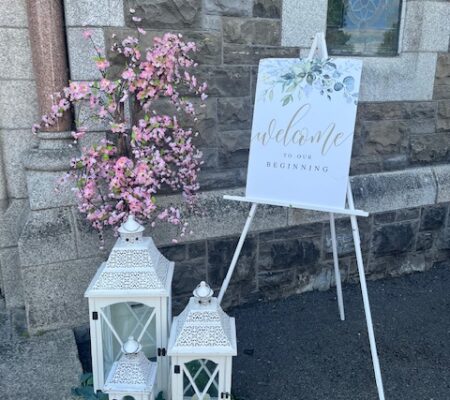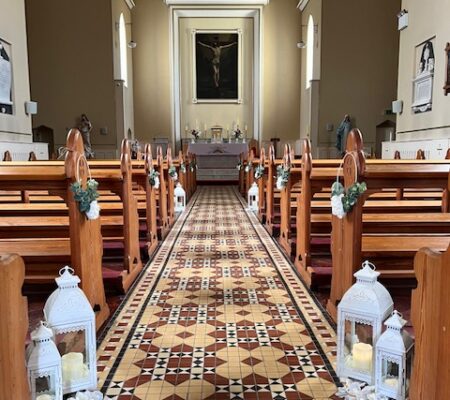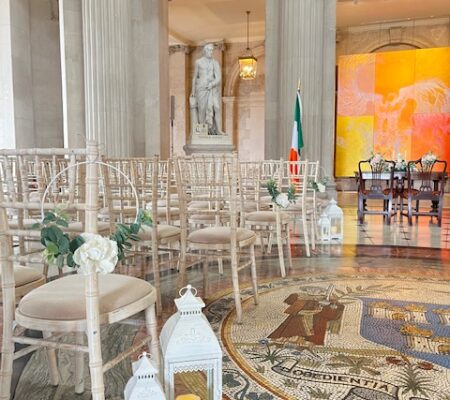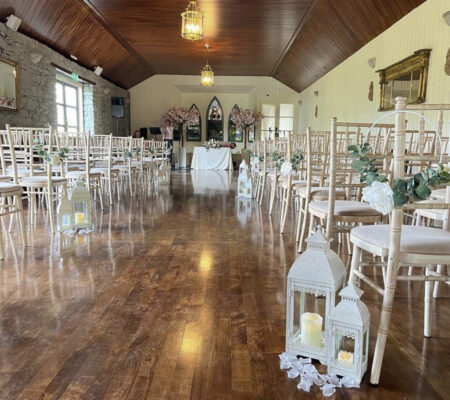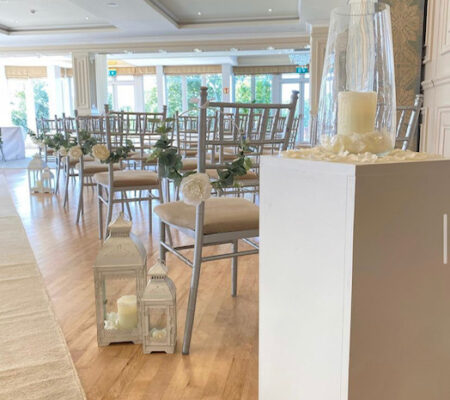 The Cherry Blossom Package
Church only
€650
6 x Entrance Lanterns With Eucalyptus Garland
Wooden Arch With Flower Arrangement
Acrylic 'Welcome to our Wedding' Sign With Green & White Flower Arrangement

6 x Pink or White Cherry Blossom Trees Along The Aisle
Aisle Lanterns
Pew Ends

Bride / Groom Chair Decor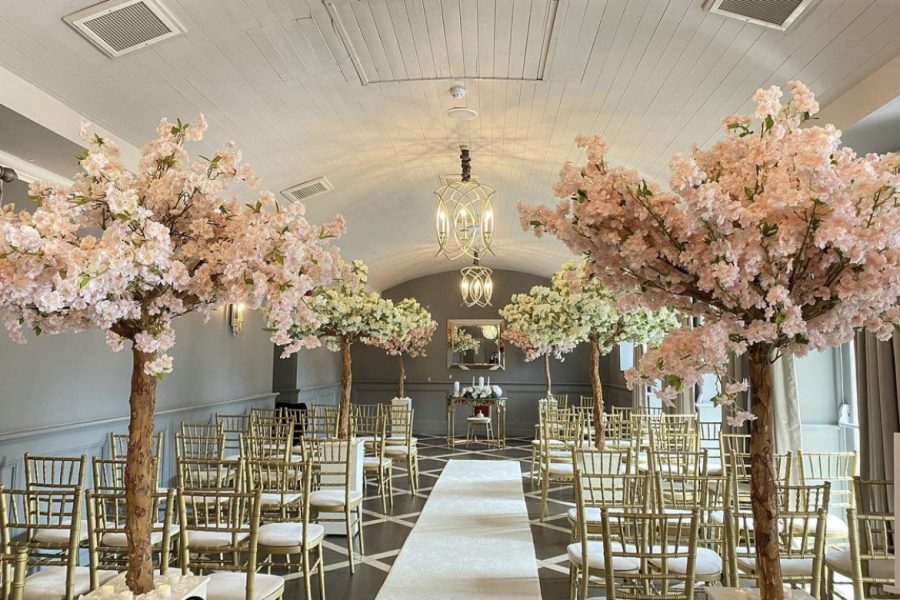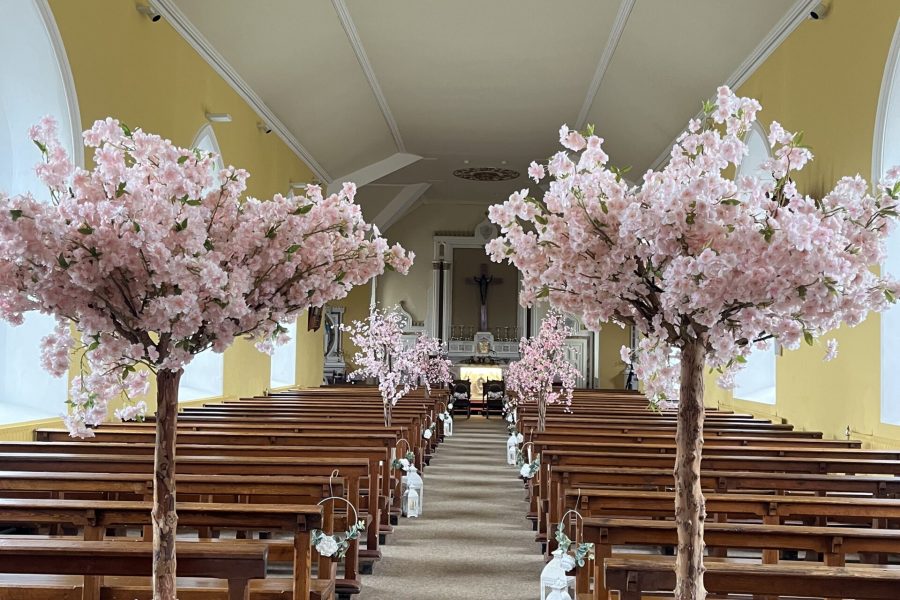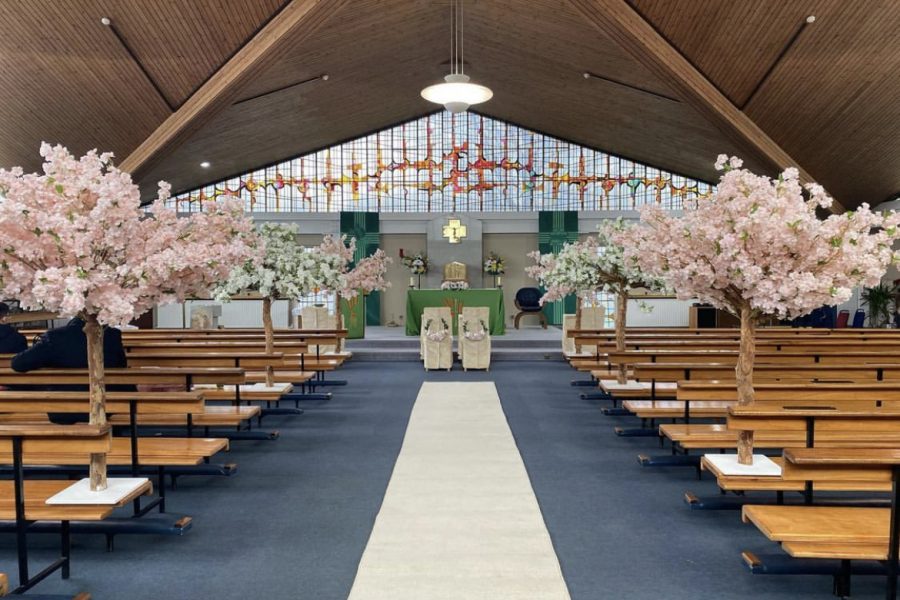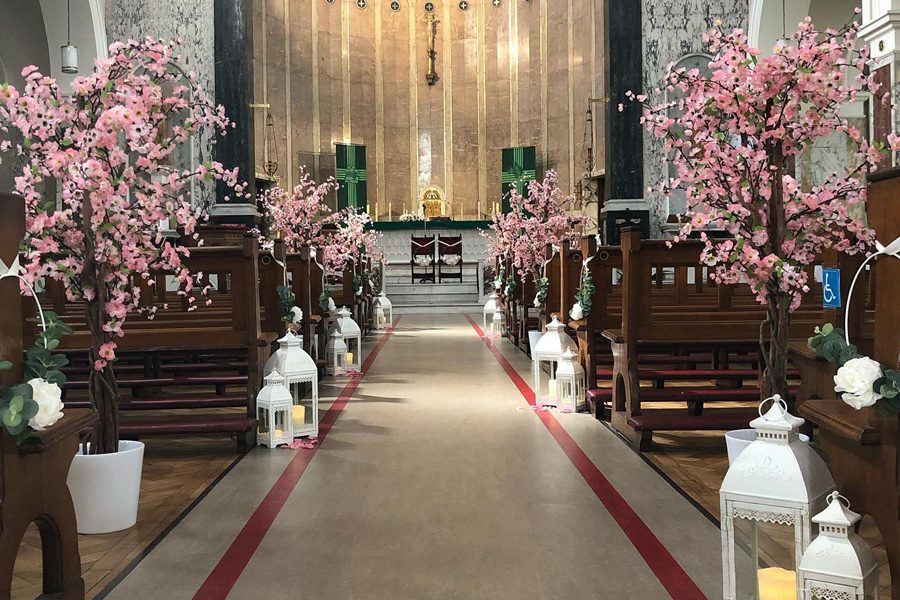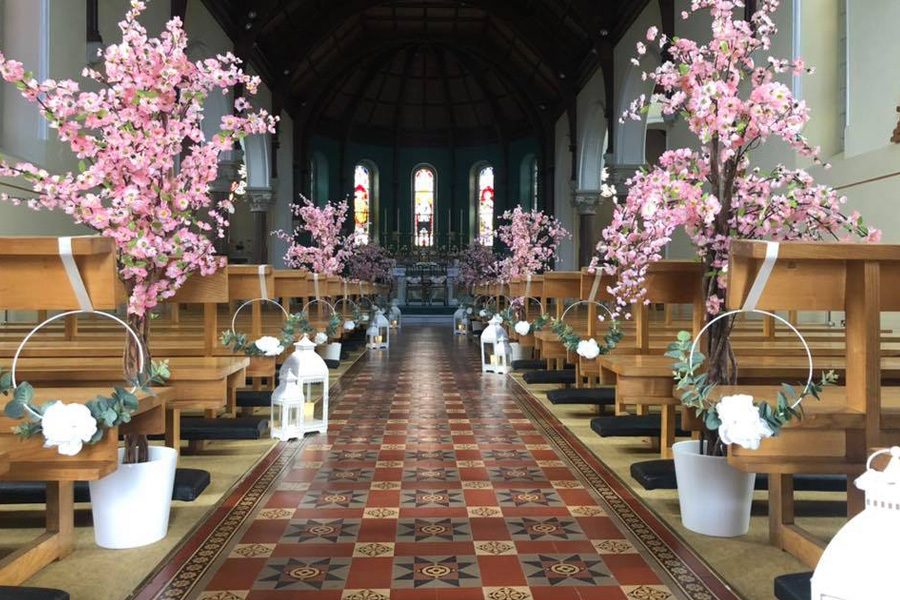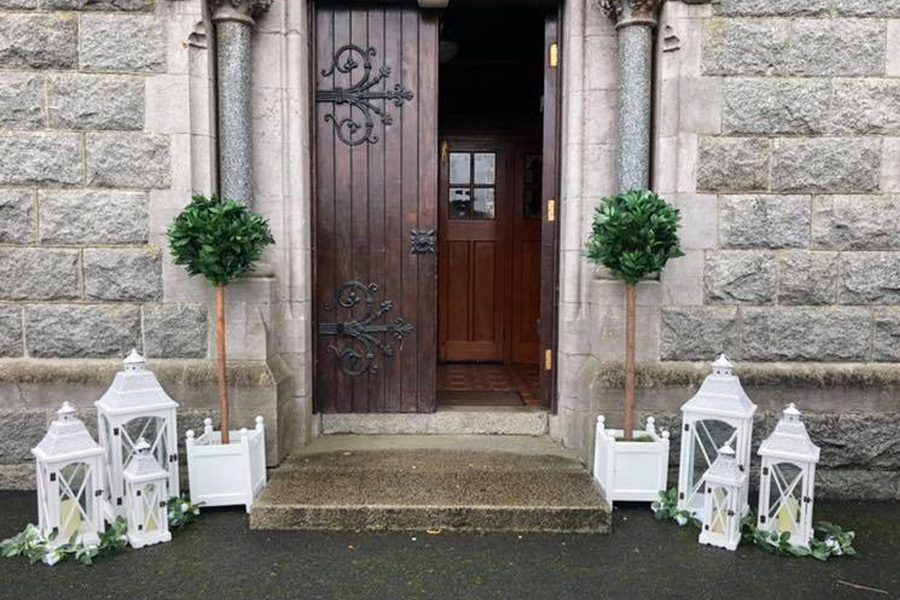 Civil Ceremony Package
€550
2 x White stands with vases and rose petals
Ivory Aisle runner
Aisle lanterns
2 x White stands either side of the top table
2 x luxury Cherry Blossom trees on top
Bride / Groom Chair Decor
Acrylic 'Welcome to our Wedding' sign with flower arrangement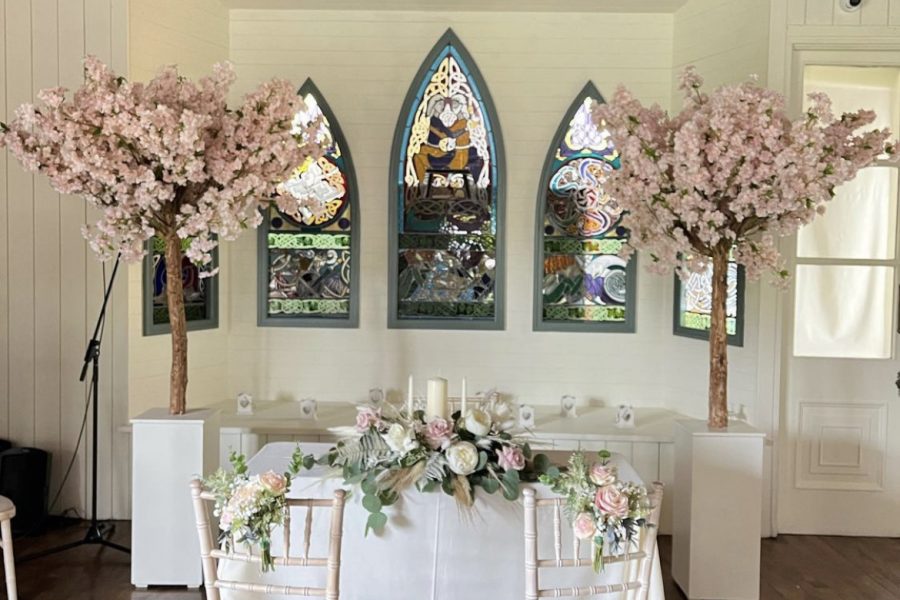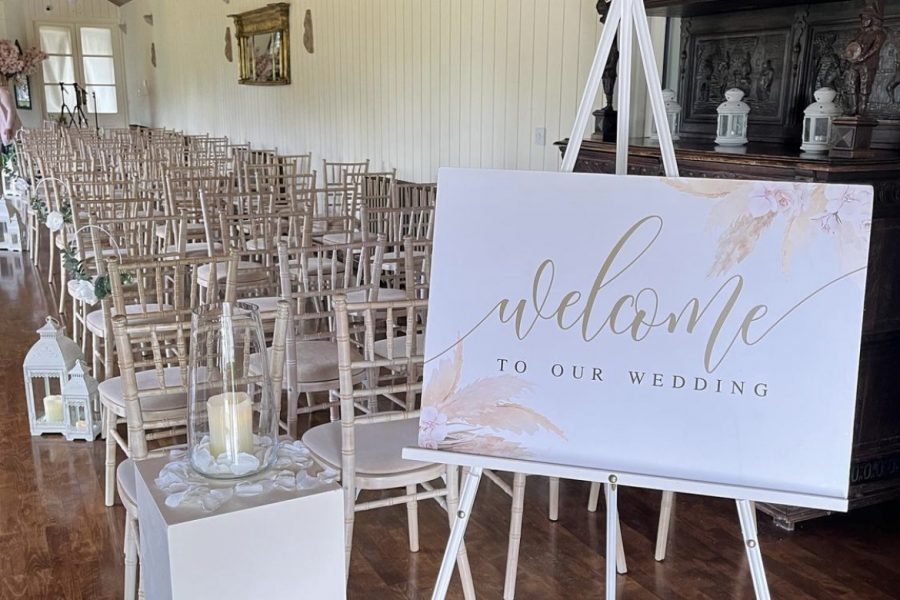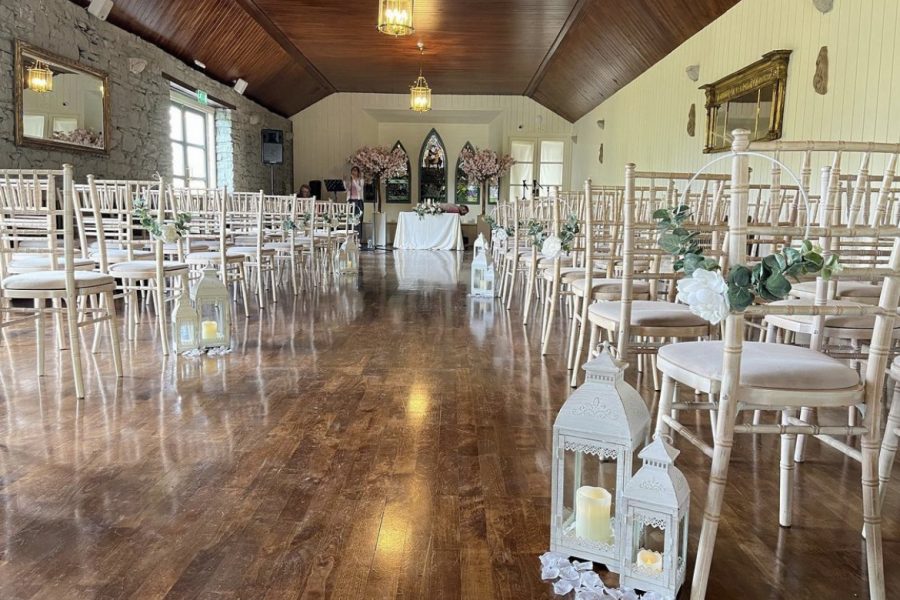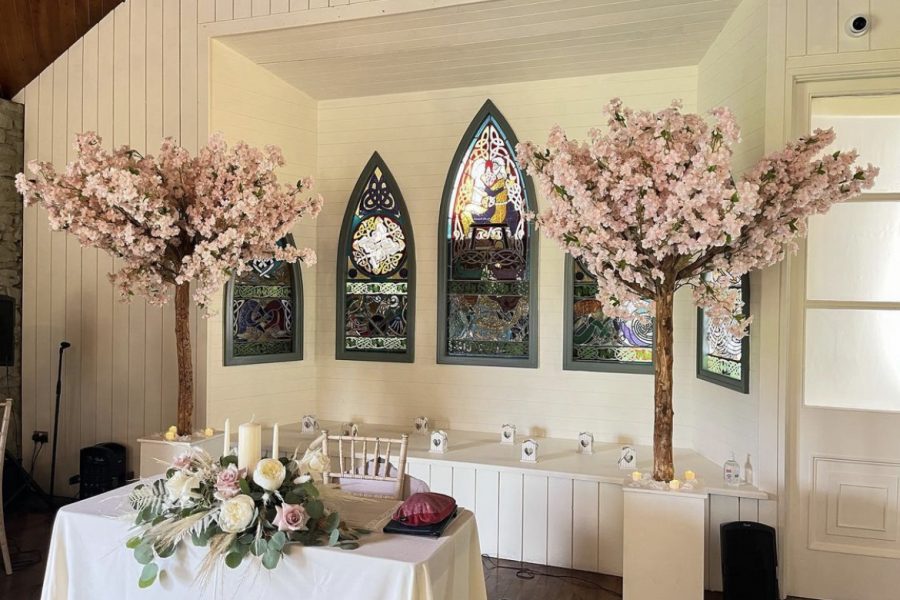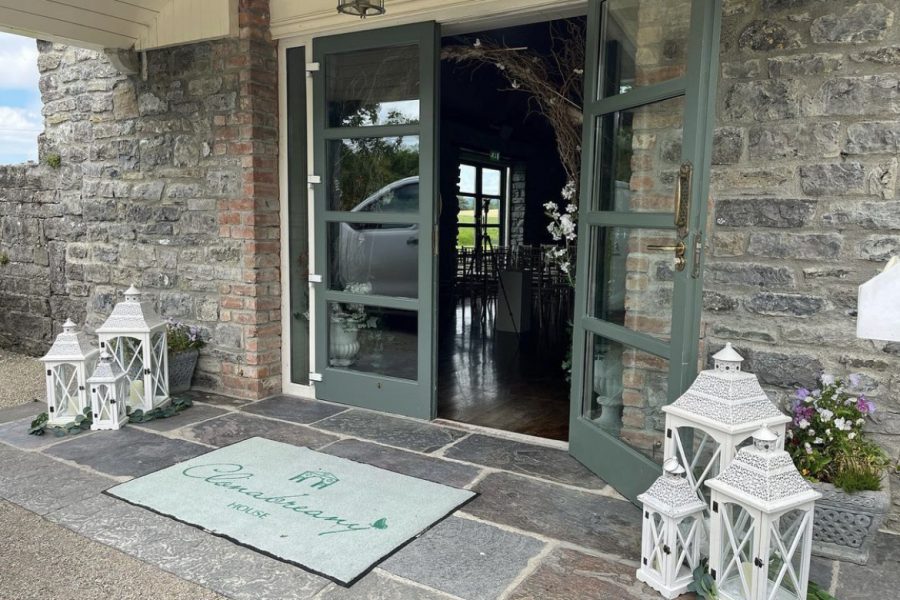 Ceremony
The Blissful Package
&
The All Inclusive Venue Package
26ft Cream aisle runner €150
Wedding arch €220
Moongate arch €220
Personalised A2 Wedding sign €70
(that you keep)
*These can be added to a ceremony package and cannot be hired individually*
€75 Non-refundable booking fee required to secure your date
€100 Non-refundable booking fee if booking both Ceremony & Venue Decor
Travel costs may apply depending on location.
Full payment is required 2 weeks prior to your Wedding day.
Damage to hired decor will be charged according to the full replacement value at the time of hire.
Blissful Wedding Decor is not responsible or liable for any injury or damage to persons or property caused by use or misuse of hired items.
All Ceremony Decor is for ceremony use only and should not be moved.
In the unlikely event that you wish to cancel your Wedding Decor you will lose your booking fee and the following cancellation fees will apply. Cancel 150 days before the Wedding and there will be a 50% charge of the cost your Decor package. Cancel within 60 days of your Wedding and there will be a 75% charge of the cost of your Decor.
If you wish to postpone your Wedding there is a 50 euro change of date fee given we are available